Clinical Trials for the Treatment of Mesothelioma Cancer
Mesothelioma Clinical Trials Overview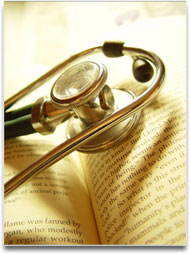 Though there is currently no cure for mesothelioma, various Mesothelioma Clinical Trials are underway to test new drugs and treatments in the fight against this disease. Clinical trials study the safety and/or effectiveness of new drugs being tested on humans. For mesothelioma, trials are being conducted to find better and more effective means of treatment.
All clinical trials carry potential benefits and risks, so individuals who have been diagnosed with mesothelioma and are interested in participating in a clinical trial should discuss the trial thoroughly with their mesothelioma doctor before a making a decision on whether to volunteer. Because the treatments being tested in mesothelioma clinical trials are experimental, they may prove ineffective or worse, cause serious side effects. In addition, clinical trials are often conducted at large cancer centers, so travel may be necessary to receive treatment and routine tests. Among the benefits of Mesothelioma Clinical Trials are the fact that care is provided at top-notch facilities by physicians who are leaders in the field of cancer research. Another benefit is that participants have access to new drugs before they are available to the general public.
Eligibility requirements for mesothelioma clinical trials vary and include factors as age, gender, the type and stage of a disease, previous treatment history, and other medical conditions. Your doctor and the clinical trial coordinator can help you determine if you are a good candidate for participation.
Purposes of Clinical Trials
The clinical trial team often includes doctors, nurses, social workers, and other health care professionals. These medical researchers conduct studies of new mesothelioma treatments to learn the answers to the following questions:
Is this new type of treatment effective?
Is it more effective than other treatments already available?
Is the treatment likely to be helpful?
In which patients is the treatment most likely to be helpful?
What side effects does the treatment cause?
Do the benefits of this treatment outweigh the risks, including side effects?
As a clinical trial for mesothelioma progresses, researchers report the results of the trial at scientific meetings, to medical journals, and to various government agencies.
Clinical Trial Phases
There are three phases of clinical trials in which a treatment is studied before the treatment is eligible for approval by the FDA (Food and Drug Administration). These phases are as follows:
Phase I: These trials usually enroll only a small number of people and test how new drugs or procedures should be administered. The purpose of a Phase I study is to find the best way to give a new treatment and how much of it can be given safely. Physicians watch patients in a Phase I trial carefully for any dangerous side effects.
Phase II: These trials provide information about whether or not a new drug or procedure is effective. They also provide information about the safety and benefits of a treatment. Patients are closely observed for an anticancer effect by measurement of cancer sites present at the beginning of the trial. In addition, any side effects are carefully recorded and assessed.
Phase III: Large numbers of people from across the nation usually participate in Phase III trials and receive either the new treatment or the standard treatment. The new treatment is then compared with the standard treatment in terms of effectiveness.
There are also Phase IV clinical trials, which are also known as Post Marketing Surveillance Trials. These trials take place after a drug receives permission to be sold and provide additional information about the drug, including its risks, benefits, and optimal use.
Find Mesothelioma Clinical Trials
ClinicalTrials.gov, a service of the U.S. National Institutes of Health, is a registry of federally and privately supported clinical trials conducted in the United States and around the world. ClinicalTrials.gov gives you information about a trial's purpose, who may participate, locations, and contact information. You can search for trials by condition, location, and additional criteria. Visit http://clinicaltrials.gov and speak with your doctor if you are interested in participating in a mesothelioma clinical trial.
Mesothelioma

Lawsuit Evaluation
Find a Doctor
Finding a mesothelioma doctor who is familiar with the disease and its treatment will help to ensure that you receive the best medical care possible. Contact a local specialist today.
Find a Doctor
Clinical Trials
Though there is currently no cure for mesothelioma, various clinical trials are underway to test new drugs and treatments in the fight against this disease. Search active clinical trials.
Find a Clinical Trial
Exposure Sites
Asbestos, the only known cause of mesothelioma cancer, was used for decades in jobsites throughout the country. Review a list of known asbestos exposure locations in your area.
Search Exposure Sites